Contact
Statek česká lípa
Myslovice 21
339 01 Klatovy

+420 737 229 222


ATTENTION !!!
From Monday, April 16, 2018, it is unfortunately impossible to drive through the village of Myslovice due to reconstruction, construction of a new bridge right in the middle of the village ... the restrictions apply to both main directions - from Klatovy and Plánice. Both proposed bypasses are illustrated in the appendix. This road constraint will take about 3 months ... :(

We believe you can find the way to visit us at the Farm despite these problems. Despite the fact that we can not do it, we apologize to all our guests for the complications that have arisen.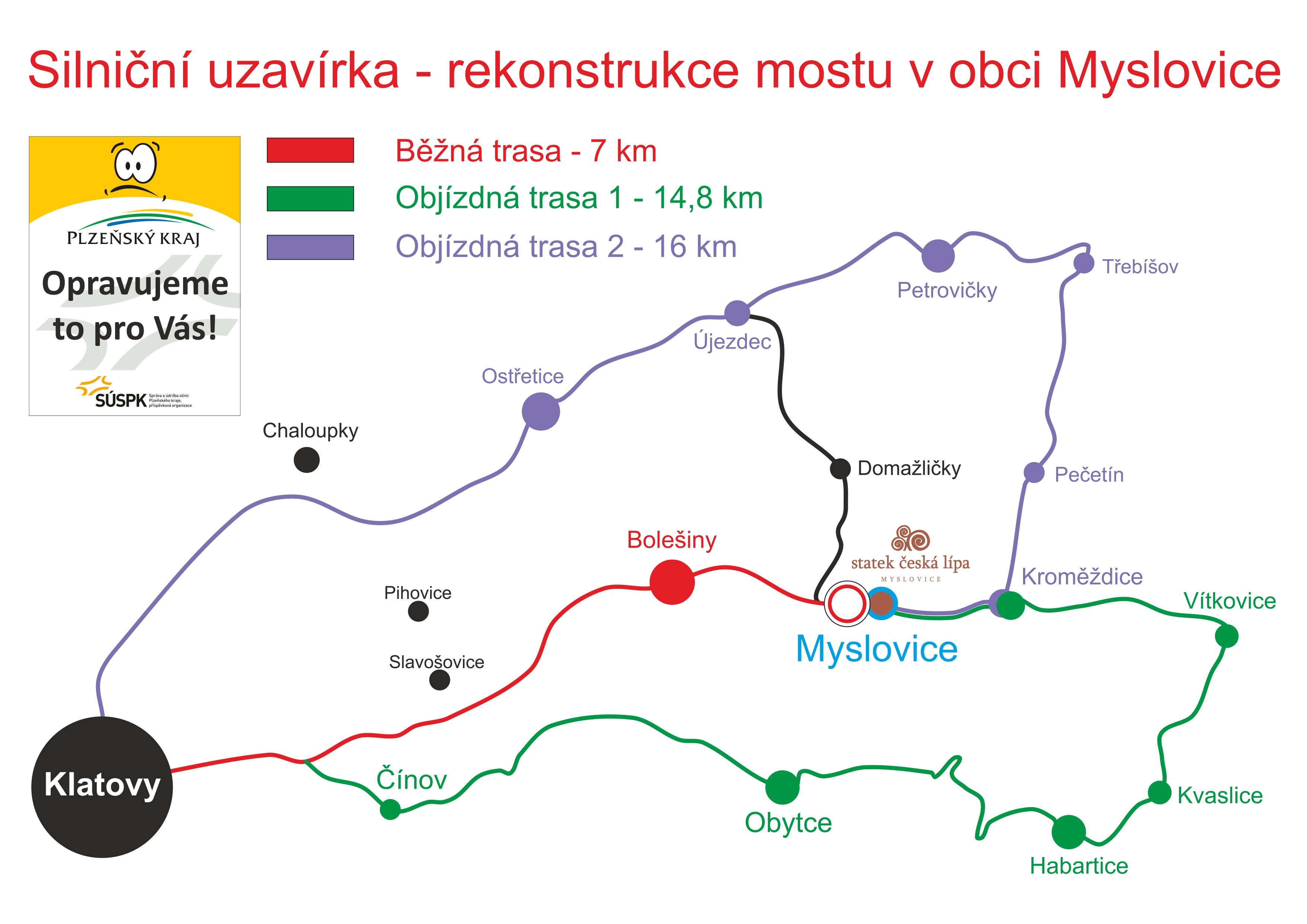 Show route from you to us
Mapa...